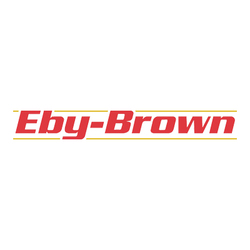 Warehouse Selectors
Springfield, OH
We are Eby-Brown Company, a division of Vistar the nation's leading provider of candy, snacks, beverages and other convenience and frozen foods. Our customers cover the eastern half of the United States and are supplied from our 10 distribution centers. Come work for the best!
We have full and part-time Warehouse Selector positions available for 2nd and 3rd shift.
Warehouse Selectors fill orders using state-of-the-art voice-pick technology.
We offer competitive pay starting at $15/hr with the capability of earning up to $20/hr with our many performance pay positions. Many positions qualify for premium pay, such as truck loaders, forklift operators, and freezer/cooler workers.
At Eby-Brown we believe PEOPLE make the difference!
Our benefits include:
• Health/Life/Dental/Vision/Disability Insurance
• 401(k) with immediate vesting and company match
• Paid Sick, Personal, Vacation and Holidays
• Annual Employee Appreciation events and community fundraisers
Requirements:
• Ability to work on your feet for 8 hours
If you want to be a part of a terrific team, complete the apply form to the right today! We look forward to hearing from you.
We are an Equal Opportunity Employer.
27351042