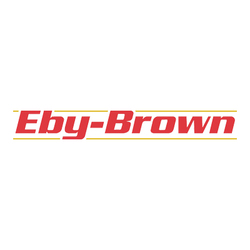 Warehouse & Local Driver Positions
West Mifflin, PA
BE EBY and BE MORE
We are hiring for Warehouse / Local Drivers:
WAREHOUSE POSITIONS: Pay $15 - $20 per hour
PLUS:
$1,500 Sign On Bonus
$2,000 Summer Attendance Incentive Bonus Through Labor Day
$1,000 Bonus for Warehouse Referrals
Drivers Pay: $22-24/hr +
PLUS:
$6,000 - Sign On Bonus
$6,000 - Referral Bonus
$2,000 - Summer Attendance Incentive Bonus Through Labor Day
$1,000 – Anniversary Bonus
Join Eby-Brown, a Performance Food Group Company, and become part of one of the nation's largest convenience store distributors, delivering innovative foodservice and merchandising, along with valuable technology and insight to more than 10,000 retailers across North America. People are the heart and soul of Eby-Brown, and we continue to invest in their success through comprehensive benefits, competitive salaries, modern technology and a dedication to work-life balance. We welcome candidates who thrive in a team environment, lead by example, and show ambition to grow with our organization.
POSITION SUMMARY for Warehouse
Be Eby and be essential!  Work in a modern warehouse, enjoy competitive pay, full benefits and opportunities to earn more. Full time, direct hire - not seasonal!
Come help us pick and pack product for our customers! As a Warehouse Associate, you will fill orders using state-of-the-art, voice activated technology. This is full-time, year-round work. We're now offering increased pay and new employee benefits. Join our Eby family!
POSITION SUMMARY for Drivers
Be Eby and be home for dinner! Drivers enjoy local routes and 4 day work weeks!
The CDL A Local Delivery Driver is responsible for driving a tractor-trailer or straight truck interstate on local, shuttle, and routes to deliver and unload products to our retail customers in a safe and timely manner. The driver communicates and interacts with customers, vendors, and co-workers, acting as a representative of Eby-Brown. Join our Eby family!
APPLY TODAY for immediate consideration! Complete the quick apply and apply via email. We look forward to your email!
40779894