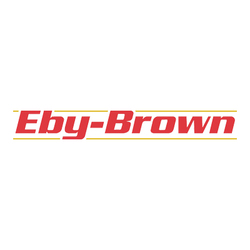 2nd & 3rd Shift Warehouse Associate
Plainfield, IN
Eby-Brown is now hiring full-time 2nd & 3rd shift Warehouse Associates.
Now offering outstanding benefits:
• Pay up to $15/hr
• Competitive pay plus pick rate incentive, and premium pay
• Benefits after 30 days of employment, including Medical, Dental and Vision Insurance
• Stability (no seasonal layoffs): we service convenience stores, which rarely close for any reason
• Tuition reimbursement
• Career growth–we promote from within
• Paid vacation, personal and sick days
• Weekly pay
• Holiday pay
• 401(k) with immediate vesting
• Company stock options
• Under new management of Vistar (Division of Performance Foods Group)
As a Warehouse Associate you will select cases and other containers of food and non-foods products to fill customer orders from multi-level rack warehouse storage systems. Items are placed on pallets and completed orders are moved to the loading dock staging area with an electric pallet jack / forklift, wrapped, labeled and readied for shipment in a timely manner, observing all safety regulations and ensuring all quality standards are met while maintaining the efficient flow of product through the production process. You'll function as a team member within the department and organization, as required, and perform any duties assigned to best serve the company.
Position Responsibilities
• Follow all preferred work methods, safety policies and procedures per company guidelines. Ensure work area is safe and report any unsafe conditions and/or acts immediately.
• Review work schedule, obtain supplies required to perform the work and prepare for operations. Perform a safety check on pallet jack / forklift to be used and insure that all other safety devices are functioning properly. Put on all required Personal Protective Equipment and Safety Gear. Meet required productivity and accuracy standards per location and company guidelines.
• Place pallets on pallet jack and operate along assigned multi-level racks and locate products according to order sheets.
• Manually place the appropriate stock items on pallet from pick slots and racks as required. Use single and/or double pallets as directed.
• Transport completed palletized customer order to shipping dock staging area. You may be required to shrink-wrap pallet for staging.
• Remove batteries requiring recharging, replace with charged batteries, or attach re-charger and complete vehicle inspection checklist. At the end of the shift secure all equipment and complete all necessary paperwork.
• Perform other related duties as assigned.
Required Qualifications
• Must be able to work the scheduled/assigned times and required overtime for the position
• Must be able to stand, walk, reach, and lift repeatedly throughout shift
• Must be able to lift, stack, and/or pull products off shelves, as well as replenish product, from various heights weighing between 10-35 pounds and generally up to between approximately 60 and 90 pounds, depending on the location, throughout shift
• Must be able to work in multi-temperature environments, i.e. cooler, freezer and dry
• Must pass post offer drug test and criminal background check
Preferred Qualifications
• High school diploma/GED or state approved equivalent
• 6-12 months warehouse and/or distribution work experience
• Foodservice distribution or related industry experience
• Experience using a motorized pallet jack
• Motorized pallet jack certified
At Eby-Brown, people make the difference. Come join our team and work with the best!
Local candidates only. You must apply online to be considered for this position.
Click "Apply now" and follow instructions on how to apply.
About us 
Eby-Brown, a Performance Food Group Company, has been delivering solutions to customers daily for more than 125 years. As a leading wholesale distributor to the convenience industry, we partner with our customers providing dedicated resources that become a part of their team. At Eby-Brown we are a close-knit family of problem solvers and leaders. Eby employees are unmistakably focused on providing our customers with superior service at competitive prices to build exceptional relationships. We all accept individual responsibility to fulfill our customers' needs to the best of our abilities. It takes exceptional people to build exceptional relationships.
EOE
15212749