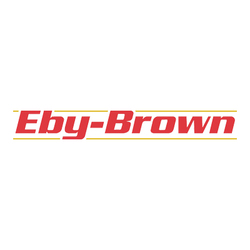 Class A CDL Drivers
Sorry, this job has expired.
Shepherdsville, KY
$3,000.00 signing bonus
$1,000.00 Annual Bonus

Final chance to work at EBY Brown! Only a few positions left!

***Local Candidates Only***

Meet with our hiring managers in person.
MONDAY - FRIDAY FROM 9AM - 3PM
***October 12th thru October 16th ONLY***

Eby-Brown Company, LLC, one of the largest suppliers in the convenience distribution industry, is looking for dependable, hardworking individuals to join the Eby Family at our Warehouse in Shepherdsville, Kentucky. We welcome candidates who thrive in a team environment, lead by example, and show ambition to grow with our organization. If you are a candidate with a proven track record of good, on-time attendance and a strong work ethic, Eby-Brown is the place for you. Our ideal Class A CDL Delivery Drivers have outgoing personalities and are dedicated to providing great customer service!

OUTSTANDING BENEFITS:
• Hourly Pay $20.50 per Hour with Built in Overtime at $30.75 per Hour, or Component Pay, you get whichever is higher at the end of the week. Component Pay Average is $25.50 to $30.00 per Hour
• No Merchandising or Stocking
• 4 Day work week!
• Local delivery area, home every day!
• Between $59K-$65K Annual Compensation
• Hourly Pay with OT at 40 Hours
• Paid Weekly
• $3,000.00 signing bonus $1000.00 Annual Bonus
• Referral bonus available as needed
• Night Shift

Reliable Equipment and Driver Safety:
All of our trucks are outfitted with state-of-the-art in cab technology, including electronic logging, helping us achieve an outstanding CSA score and safety record. Our trucks have an average age of less than three years, resulting in fewer breakdowns and mechanical issues for our driver, plus we have Mechanics on site to handle any issues discovered on pre-trip.

No education requirement!
• Making scheduled daily deliveries in a timely, accurate and efficient manner
• Collecting invoice receipts that are generated from the deliveries
• Making pre-trip and post-trip vehicle inspections
• Obeying all local, state and federal rules of the road and all DOT operating and recording procedures
• Conducting daily face to face interaction with customers; representing Eby-Brown in a friendly, competent and professional manner
• Parking in retail parking lots
• Making delivery by unloading/delivering product weighing up to 75lbs utilizing a dolly. (No Merchandising or stocking shelves)
Night Shift
4 Day Work Week

Fill out the quick apply form to access the address to apply in person! We look forward to seeing you next week!

18961