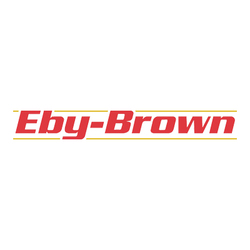 Class A CDL Night Driver
Ypsilanti, MI
Eby-Brown is now hiring Class A CDL Drivers in YPSILANTI, MI.
NEW PAY: Pay for this position is $24 -$25/HR
Look forward to our $7,000 Sign-On Bonus, which is distributed within 1 year as follows:
• $2,000 at 90 days of employment
• $2,000 at 6 months of employment
• $1,000 at 1 yr of employment
• $2,000 at 18 months of employment
We offer outstanding benefits:
• Local delivery area, so you'll be home every day
• Hourly pay with overtime at 40 hours
• Bi-weekly pay
• Medical / Dental / Vision Insurance
• 401(k) (bi-weekly company match)
• FSA - Flexible Spending Account
• HSA – Health Saving Account
• EAP- Employee Assistance Program
• Wellness contributions
• Life & Accidental Insurance
• Basic Short Term Disability
• Basic Long Term Disability
• Supplemental Long-Term Disability
• Supplemental Dependent Term Life Insurance
• Supplemental Accidental Death & Dismemberment Insurance
The Class A CDL Driver is responsible for driving a tractor-trailer or straight truck interstate on local, shuttle, and routes to deliver and unload various food and food-related products to customers. All routes are expected to be completed safely in accordance with all Company policies and Department of Transportation (DOT) regulations. The driver communicates and interacts with customers, vendors, and co-workers professionally ensuring all services and duties are executed in accordance with preferred work methods and customer service practices.
Responsibilities
• Perform all required safety checks (i.e. pre/post trip) including inspections of tractor/truck and trailer according to Department of Transportation (DOT) regulations; inspect tractor/truck and trailer to insure they meet company safety standards and take appropriate action as needed. Report all safety issues and/or repairs required.
• Follow all DOT regulations and company safe driving guidelines and policies. Immediately report any and all safety hazards.
• Inspect trailer for properly loaded and secured freight. Perform count check of items and check customer invoices of products that have been loaded. Check and complete in an accurate and legible fashion all required paperwork associated with freight. Move tractor to the loading dock and attach preloaded trailer as needed.
• Drive to and deliver customer orders according to predetermined route delivery schedule.
• Unload products from the trailer, transport items into designated customer storage areas. Perform damage control checks on items, scanning, and contact supervisor about removing orders according to company policy. Verify delivery of items with customer and obtain proper signatures. No cash handling.
• Ensure that tractor, trailer, and freight are appropriately locked and/or secured at all times.
• Unload damaged goods and customer returns and bring to the driver check-in and complete necessary paperwork. Unload all equipment, materials and remove trash from trailers as required.
• Complete daily record of hours of service and enter in log in accordance with Federal DOT, state, and company requirements.
• Perform general housekeeping duties in tractor, loading dock area and keep trailers clear and clean as required. At the end of the shift secure all equipment and complete all necessary paperwork.
• Performs other related duties as assigned.
Required experience
• 6-12 months of commercial driving experience
Required qualifications
• High school diploma/GED or state-approved equivalent
• Valid CDL Class A
• Must meet all state licensing and/or certification requirements (where applicable)
• Must be 21 years of age
• Clean Motor Vehicle Report (MVR) for past 3 years
• Pass post-offer drug test and criminal background check
• Pass road test
• Ability to obtain a valid DOT Health Card
• Able to hand-lift and utilize two-wheeler and/or other equipment to move and/or stack product cases/freight of varying size and weight throughout shift; product generally ranges from between 10-35 pounds and up to between approximately 60 and 90 pounds, depending on the location
Preferred qualifications
• At least 1 year of commercial driving experience
• Foodservice distribution industry experience
• Onboard computer and electronic log system experience (i.e. PeopleNet)
• Hand-held point of delivery scanning system experience (i.e. POD)
• Customer service related work experience
Apply today for immediate consideration.
Please fill out the "Quick Apply" to the right of the screen. We look forward to hearing from you.
24656362