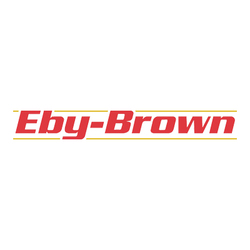 Class A CDL Night Driver / Driver Trainee
Plainfield, IN
We are Eby-Brown, a Performance Food Group Company. We are one of the largest suppliers in the convenience distribution industry, and we are looking for dependable experienced and non experienced Class A CDL Night Drivers/Driver Trainees! Our ideal driver has an outgoing personality and is dedicated to providing great customer service.
This position is based out of our Plainfield, IN Plant location.
We offer the potential for over $5,000 in bonuses your first year!
This great opportunity offers the following benefits:
• Local delivery area. You'll be home every day!
• Competitive hourly wages paid every week
• Earn up to $55,000 plus in 1st year (only for experience Class A CDL Drivers)
• Health/Life/Dental/Vision/Disability Insurance
• 401(k) retirement plan with company match and immediate vesting
• Paid sick days, personal days, holiday and vacation days
• Safety incentives
As our Class A CDL Night Driver or Driver Trainee, you will be responsible for driving or assisting in driving to and parking in retailer's parking lots. You will be in charge of making deliveries by unloading/delivering boxes of product weighing up to 50 lbs. This is done using a two wheel handcart while walking up and down delivery ramp.
Additional responsibilities include:
• Making scheduled daily deliveries in a timely, accurate and efficient manner.
• Making pre-trip and post-trip vehicle inspections.
• Obeying all local, state and federal rules of the road and all DOT operating and recording procedures.
• Conducting daily face to face interaction with customers; representing Eby-Brown in a friendly, competent and professional manner.
To be our CDL Delivery Driver you will need:
• Class A CDL or enrolled in driver training
• To be able to pass a DOT physical and pre-employment drug test
• A clean driving record
• 6 months of proven commercial driving experience
Work schedule
4-day work week schedule: Monday–Friday
• These are night routes with afternoon start times and are generally a 10 - 12 hour shifts, occasionally up to 14.
• The driver works until the route is completed.
• Guaranteed 40 hour work week with probable overtime which is paid at 1 1/2 times regular rate after 40 hours.
About us
As the 3rd largest distributor in this industry, our customers cover the eastern half of the United States, and are supplied from our eight regional distribution centers. Over 120 years in operation, we continue as a family owned and operated company with rich tradition and a fun loving environment, which are still the cornerstones of our success.
At Eby-Brown, people make the difference. Come join our team and work with the best!
Apply online today for immediate consideration.
Local candidates only. You must have a Class A CDL to be considered.
You must apply online to be considered for this position. Click "Apply now" and follow instructions on how to apply.
EOE
15212729