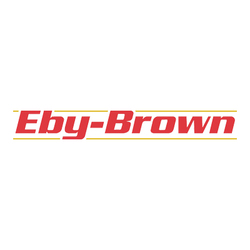 Eby-Brown
Warehouse Associate - Sign-On Bonus $1,500
Sorry, this job has expired.
Rockmart, GA
Hourly Pay Rate: $14 - $19/per hour 
2nd & 3rd Shift Positions Available
PLUS:
$1,500 Sign-On Bonus
$1,000 Bonus for Warehouse Referrals
Apply Today and Start Earning MORE!
BE EBY and BE MORE
Join Eby-Brown, a Performance Food Group Company, and become part of one of the nation's largest convenience store distributors, delivering innovative foodservice and merchandising, along with valuable technology and insight to more than 10,000 retailers across North America. People are the heart and soul of Eby-Brown, and we continue to invest in their success through comprehensive benefits, competitive salaries, modern technology and a dedication to work-life balance. We welcome candidates who thrive in a team environment, lead by example, and show ambition to grow with our organization.
POSITION SUMMARY
Be Eby and be essential! Work in a modern warehouse, enjoy competitive pay, full benefits and opportunities to earn more. Full time, direct hire - not seasonal!
Come help us pick and pack product for our customers! As a Warehouse Associate, you will fill orders using state-of-the-art, voice activated technology. This is full-time, year-round work. We're now offering increased pay and new employee benefits. Join our Eby family!
REQUIREMENTS
• Be able to stand, walk, reach and lift repeatedly throughout the shift
• Lift 30 – 60 lbs continuously
• Work on your feet 8-10 hours in a shift
• Communicate well in a team setting
• Drug test and criminal background checks required
• Must be able to work 2nd or 3rd Shift Positions Needed
BENEFITS
• Competitive hourly rate, plus incentive pay.
• Many positions qualify for premium pay, forklift operators, freezer cooler worker, loaders
• Opportunity for advancement with a growing company
• Medical/Dental/Vision/Life/Disability Insurance
• Health Saving Accounts
• 401K with company match
• Company stock at 15% discount
• Paid time off – sick/personal/vacation
• Annual employee appreciation events and community fundraisers
Apply Today! Please click to apply on our company site. You will be immediately routed to create an account and complete our online application. As soon as your application is submitted one of our recruiters will reach out right away.
At Eby-Brown people make the difference. Come join our team and work with the best!

EOE/M/F/D/V
Covid Precautions:
PPE provided or required, temperature screenings, social distancing, sanitizing, disinfecting or cleaning procedures in place
100111613
100111613